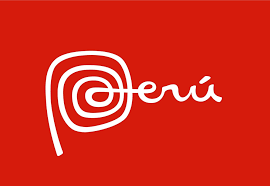 Peru Mission Trip
June 22nd - June 22nd, 2018
$600 - $2,000
Peru Mission Trip 2018
Dates:
June 22, 2018 through June 30, 2018
Cost:
$2,000
Forms Needed:
Copy of Passport and Application
Deposit Due:
$200 by March 4, 2018
Mission Opportunities:
Medical, Dental, Pharmacy, Evangelism, & Children's Ministry
Preteen Camp 2018 (3rd-5th Grade)
July 16th - July 19th, 2018
$0 - $175
Circle Six Baptist Camp
Stanton, TX
3rd Grade Completed through 5th Grade Completed
Campers will meet at Highland Baptist FLC at 7:00am on Monday and Return to Highland Baptist FLC at 2:00pm on Thursday.
Session 1: July 16-19

Featuring Doug Compton

Worship Leader: Garrett Garner Band
Doug Compton Ministries was founded in 2006. Doug has a B.A. from Ouachita Baptist University. After college, he spent 10 years serving churches in Arkansas. During that time, he began to feel a move toward evangelism. He attended Southwestern Baptist Theological Seminary in Fort Worth, TX. He received a MACE degree, with a concentration in Student Ministry.
He has been a featured speaker and used by the Arkansas Baptist Assembly. Speaking at Children, Youth, and Adults events all over the World.
The Garrett Garner Band is a worship team in part with Garrett Garner Ministries. As part of the Garrett Garner Ministries, the band seeks to create environments of worship for students and families. Garrett is extremely passionate about students and families and feels his call to help lead them in worship. God is continuing to use Garrett and the band to have an impact on those that they they get the privilege and opportunity to serve. The Garrett Garner Band hopes that their music can reach out and influence others through its lyrics and melodies. With influences in Christian and Gospel, worship music, rock, and country, the Garrett Garner Band seeks to worship God and Honor God in all that they do.
"We hope to be a part of your worship event and are praying for you and your students and their families." - Garrett
Fresh Grounded Faith - Lubbock, Texas
October 5th - October 6th, 2018
$34 - $39
Lubbock, TX
Oct 5-6, 2018
Friday 7:00 – 9:30 pm / Saturday 9:00 am – 12:30 pm
Hosted By: Southcrest Baptist Church and many area churches
Location: Southcrest Baptist Church 3801 S. Loop 289, Lubbock, TX 79423